The "Lightweight" game changer
Fusion Light is the light version of the Fusion. It is available in sizes S, M and ML. Size XS is in development and it will be available early 2022.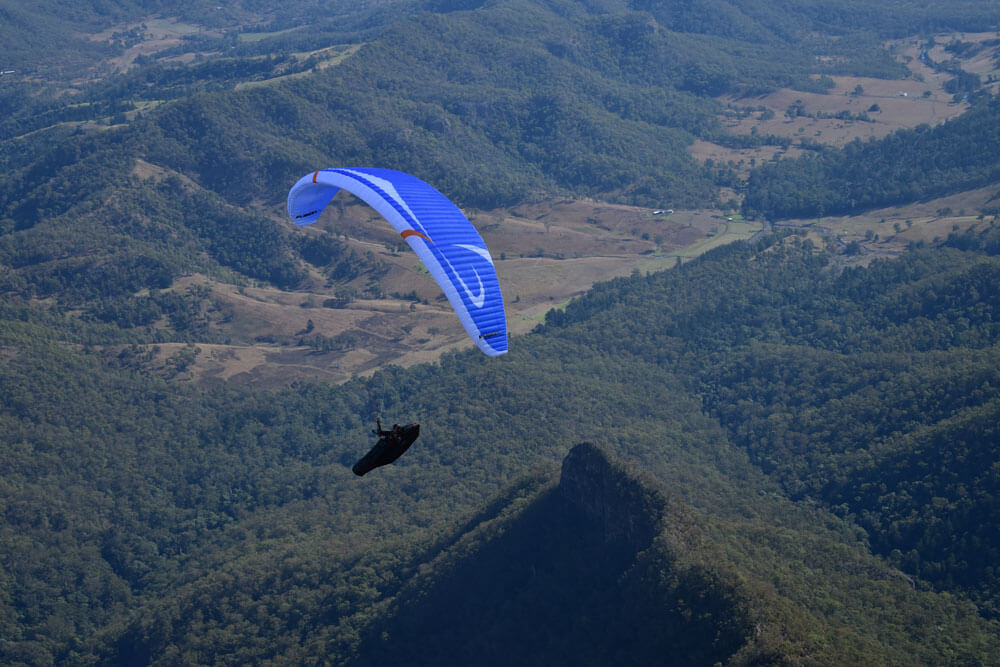 Hybrid 3 to 2 liner light ENC

Built extensively with Porcher Skytex 27g and light weight dyneema risers, the Fusion Light is livelier, lighter, more compact and has a more direct handling and feel.
We've managed to improve the speed range and the overall performance slightly, making our EN C glider even better. The fun factor and real performance of this glider is truly amazing. Like it's original brother, Fusion Light is a game changer!
We have introduced a pulley on the floating B riser, which gives a true 2-liner feel as well as lighter rear riser control, integrating the hybrid 3-2 line layout in harmony and efficiency.
We believe the Fusion Light will be the perfect glider for many adventures, hike & fly missions or just the perfect companion for your next flight.
We are happy that the Fusion Light is certified, as it is the favourite glider of our team pilots, and it can now be appreciated and enjoyed by intermediate pilots who like the practicality of a 3 liner glider and the efficiency of a purebred 2 liner racer.
Technical data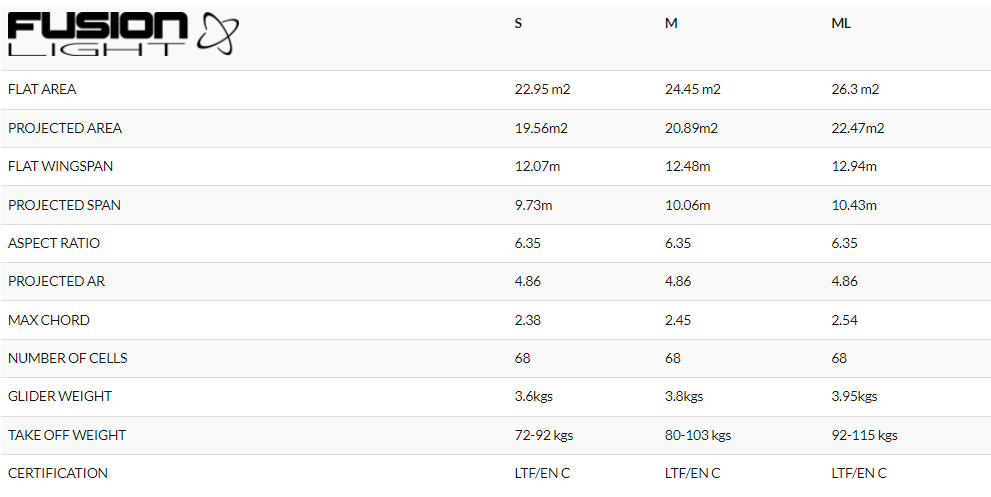 Materials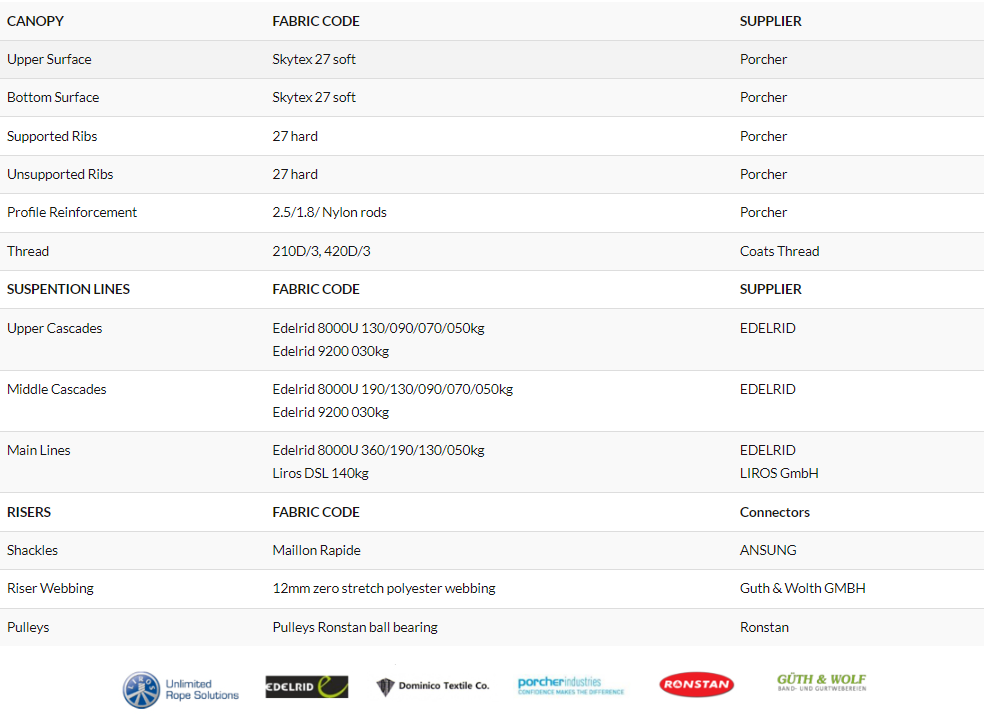 ADVANCE INTERNAL STRUCTURE TENSIONING – AIST

Spanwise and chordwise precision tensioning
SHORT STRUCTURAL NYLON RODS
Strategically placed plastic rods of different stiffness and thickeners to give optimum rigidity to the canopy.
Fusion's plastic rods are mostly of a short length allowing an easy fold without the use of a dedicated folding pillow. Ultimately allowing an uncomplicated folding procedure.
FUSION LIGHT RISERS
Fusion Light rear riser steering is a game changer in performance gains for an EN C class.
Allowing the pilot to fly at speed through active thermic air. Direct feedback and millisecond reaction time to catch collapses and steer the glider while keeping the same top speed whilst improving glide ratio.
The concept is the same as 2-liners, and the biggest advantage besides direct feel through the toggles is its ability to keep "nose up" and pitch stability maintaining the solidity throughout the whole glide. Either on a thermic ridge run or under a cloud street, the Fusion Light allows the pilot to fly at full bar with confidence and solidity.
Rather than distorting the airfoil the direct rear riser steering causes a real change in AoA allowing the pilot to keep flying at full speed retaining its energy which therefore converts bubbles into lift.
HYBRID 3 TO 2-LINE LAYOUT
The hybrid 3-2 line layout brings drastic drag reduction in comparisonto the traditional 3 lines layout. Ultimately translating to increased gains in performance.
Better glide
More solidity
More efficiency
Higher top-end speed
Increased solidity at higher speeds
ALIGHTED UNDISTURBED AIR FLOW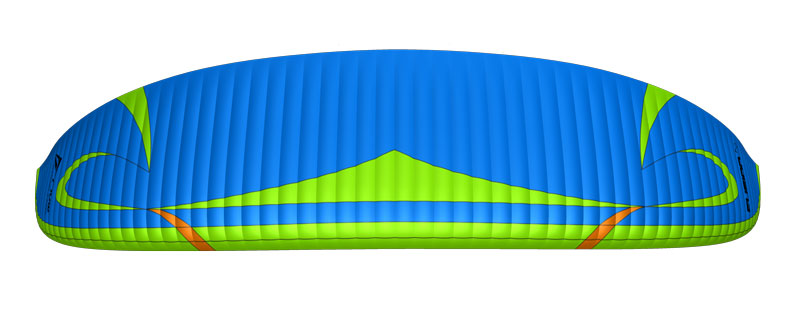 The Fusion was designed in a way where every cell is aligned to true airflow so there is less disturbance by the inherent billowing effect found on paragliders.The canopy twist and washout on the wingtips further reduce drag and improve the lift coefficients and aerodynamics on the Fusion.
PITCH STABLE SHARK NOSE AIRFOIL

Our solid shark nose profile is a pitch stable airfoil which means:
Fewer oscillations
More efficient glides
Solidity at higher speeds
Higher Comfort
OPTIMIZED INTERNAL STRUCTURE
Each cell and diagonals were structurally dimensioned and thoroughly computer analyzed to offer the most suitable chord and span-wise sail tension.The result is a canopy with less attachment points but more taught and rigid offering just enough flex characteristics to give the ideal feedback.A well-tensioned sail is especially important at higher speeds to improve solidity and resistance against collapses.
Colors
Rucksack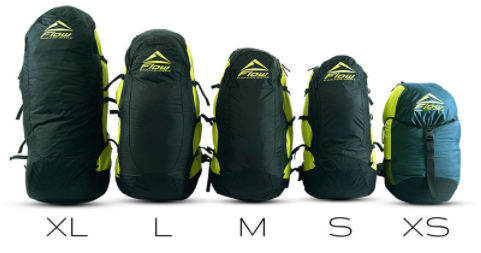 Download