Freedom is our high ENB. A sophisticated glider where no compromise was made to achieve the perfect balance between performance, passive safety and playful handling.
Build with 66 cells. A 3 liner with an optimized line layout and a "solid" internal structure. Our shark nose profile coupled with a reduced line plan to reduce drag, add not only stability and collapse resistance but also pitch stability which reflects into an enjoyable flying experience and ultimately – true performance. The sense of a safe and agile glider is always present on the Freedom.
The number of cells and the shark nose profile resembles an ENC glider, but the reduced AR and passive safety makes the Freedom well and truly a high-end B glider.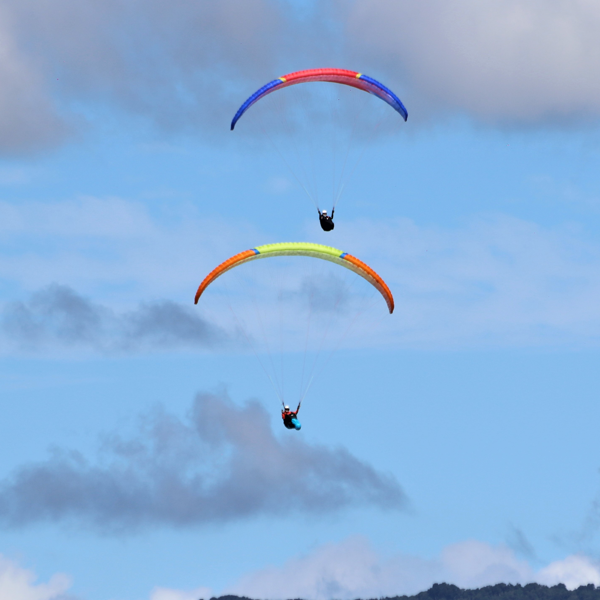 Freedom is built extensively of lightweight materials Our preference was for the long-lasting yet lightweight Porcher Skytex 27g.
The benefits:
Weight reduction and smaller packing volume.
Most importantly a lightweight construction gives the Freedom an enhanced handlining and benign behaviour post collapse when compared to a normal weight glider.
Easy Inflation in nil wind.
As the name suggest, "Freedom" was designed for the explorer and the traveler a glider to give the sense of freedom to traverse the unknown and venture to new horizons, safely.
With vol-biv in mind, we made a glider which offers a great speed range and stability when flown in the most challenging air. The combination of our shark-nose profile and internal construction combined with lightweight materials makes the Freedom to be the ideal piece of kit to any serious adventurer. A moderate AR of 5.6 allows pilots to slow the glider down to top land in those tight spots and also to launch from the most demanding places. The cohesion of the glider enables pilots to push hard against head wind with no worries.
Technical data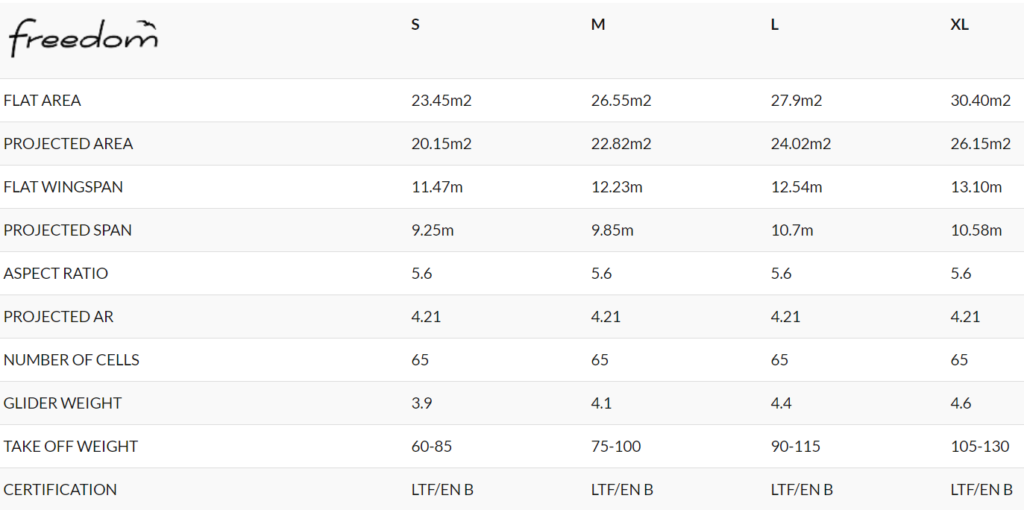 Colors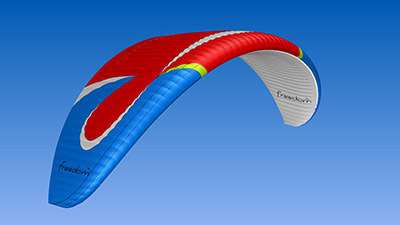 Materials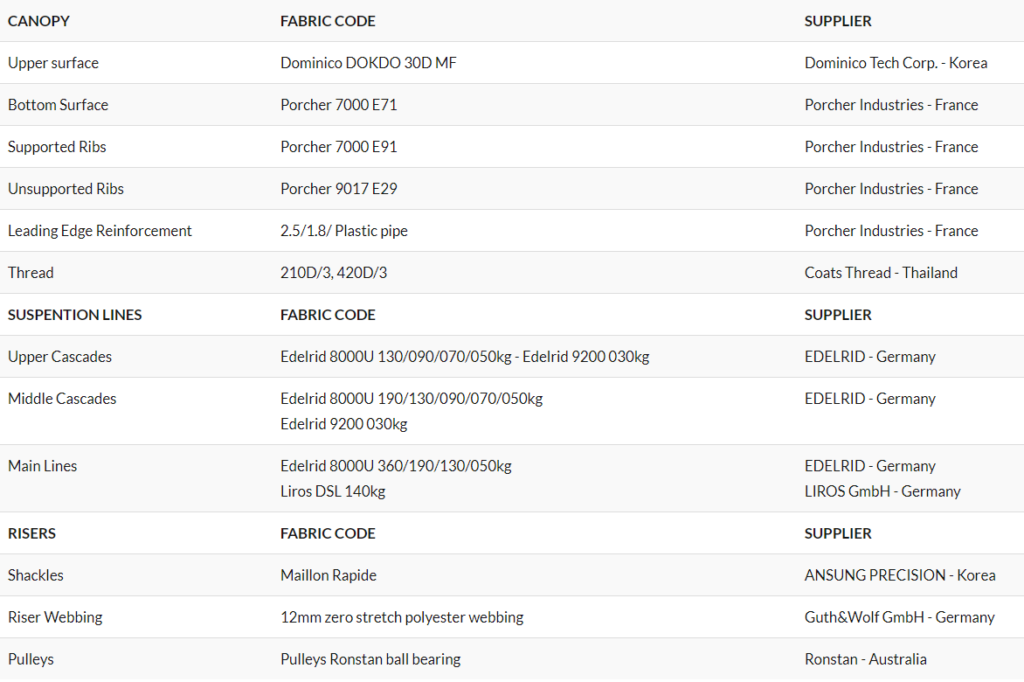 Rucksack
Comfortable with waist strap and adjustable chest strap
2 options:
LARGE – 170lts
Colours: Lime/Black
SMALL – 92lts
Colours: Grey/ Orange